A Drunk Thief Returns [Project 2021 - 11]
A drunk kleptomaniac tries to go on a crime spree. Stealth in. Steal. Escape. Simple right, what could go wrong?
Description:
Play as a drunk thief who breaks into houses to steal a target object ... and more alcohol to quench your thirst! The more alcohol you have, the harder and the more out of control the thief becomes. Take too long or make enough noise and the police will show up. Can you still escape with the cops hot on your tail?
Features:
18 levels to explore and rob.
4 minigames
Cosmetic items
3 stars can be obtained in each normal level:
1 for collecting all target items.
1 for collecting all target drinks.
1 for escaping on time.
On Mobile?
Try the mobile version here: https://iangogo.itch.io/a-drunk-thief-returns-mobile
How to Play:
Arrow Keys / WASD to move the player. Hunt down your target plus more alcohol to quench your thirst. Take too long or make too much noise and the police will show up and take you away.
You can also change the control scheme in the settings menu under "Gameplay".
Credits:
Art:

ThatGirlPreston (Instagram: @ThatGirlPreston)

Gabby (Instagram: @qittea)

A few hold over pieces from the original Drunk Thief

Music:
Programming / level design:
What is Project 2021?
Over the course of this year, I am trying to tell a story between all of my games. While you do not need to play any prior or following games to enjoy this, the lore does build. Can you piece together the story that is being told?
Other Cannon Games This Year:
Install instructions
Windows:
Download the selected version compatible with your operating system (32 or 64 bit)
Unzip the folder
Double click Drunk_Thief.exe to start playing
Apple:
Decompress the zip file / double click on the zip file
Click on Drunk_Thief to play the game
Comments
Log in with itch.io to leave a comment.
How is this related to the 12M1S story? Seriously how.
The 3 star ending of World 2 - Level 4 will answer a big question and raise a few more...
oh, thanks! And OH MY GOODNESS THAT WAS HARD. Also fun, scary, and needed strategy.
Also also, great game! it was funny (especially the last 3 levels) challenging, (2-4 was VERY challenging) but most of all, a very well made game, just over all. And after a lot of work I managed to get ALL STARS!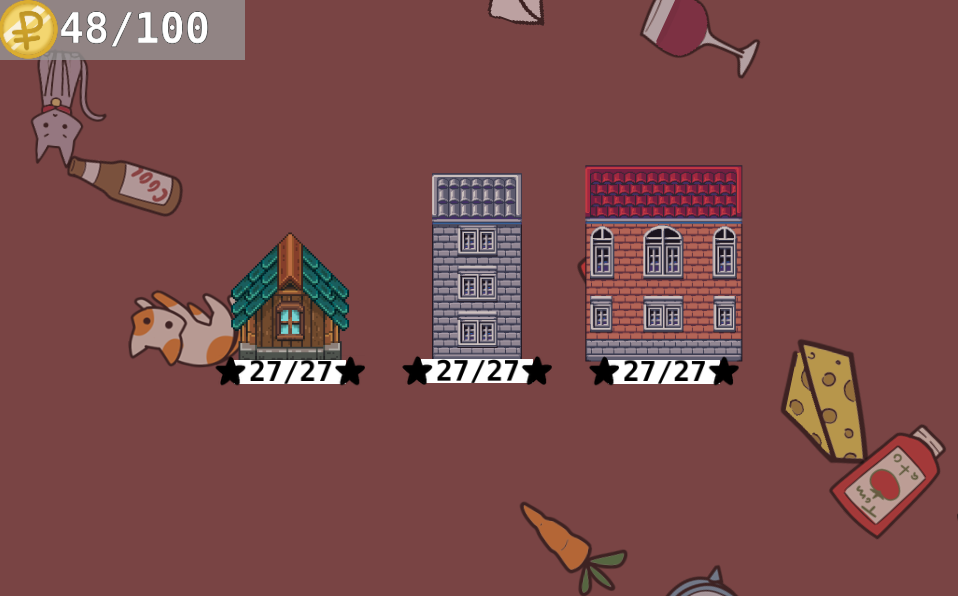 I am very proud of myself.
Thank you Ian, for making all these amazing games like Armor of God (that's my favorite), and Death % (1+2), and From the Ashes, and Out of Time, and this one too. Thank you.
AMAZING =D. Starts at 5:25.
Thanks for playing! I'm glad you got a kick out of some of the small details like Oof Peanut Butter. My personal favorite is the Crust Toothpaste but that's a little later in the game. Great video all around, you've definitely earned a subscriber!
Thanks for playing! Im glad you enjoyed and the video was great!